Our Certifications Meet Your Most Stringent Application Requirements
As part of our singular commitment to continuous improvement, Innofiber has made major recurring investments in industry-leading certifications. Here are some of our Gold-Standard Quality Certifications:
North America certification
of ISO 13485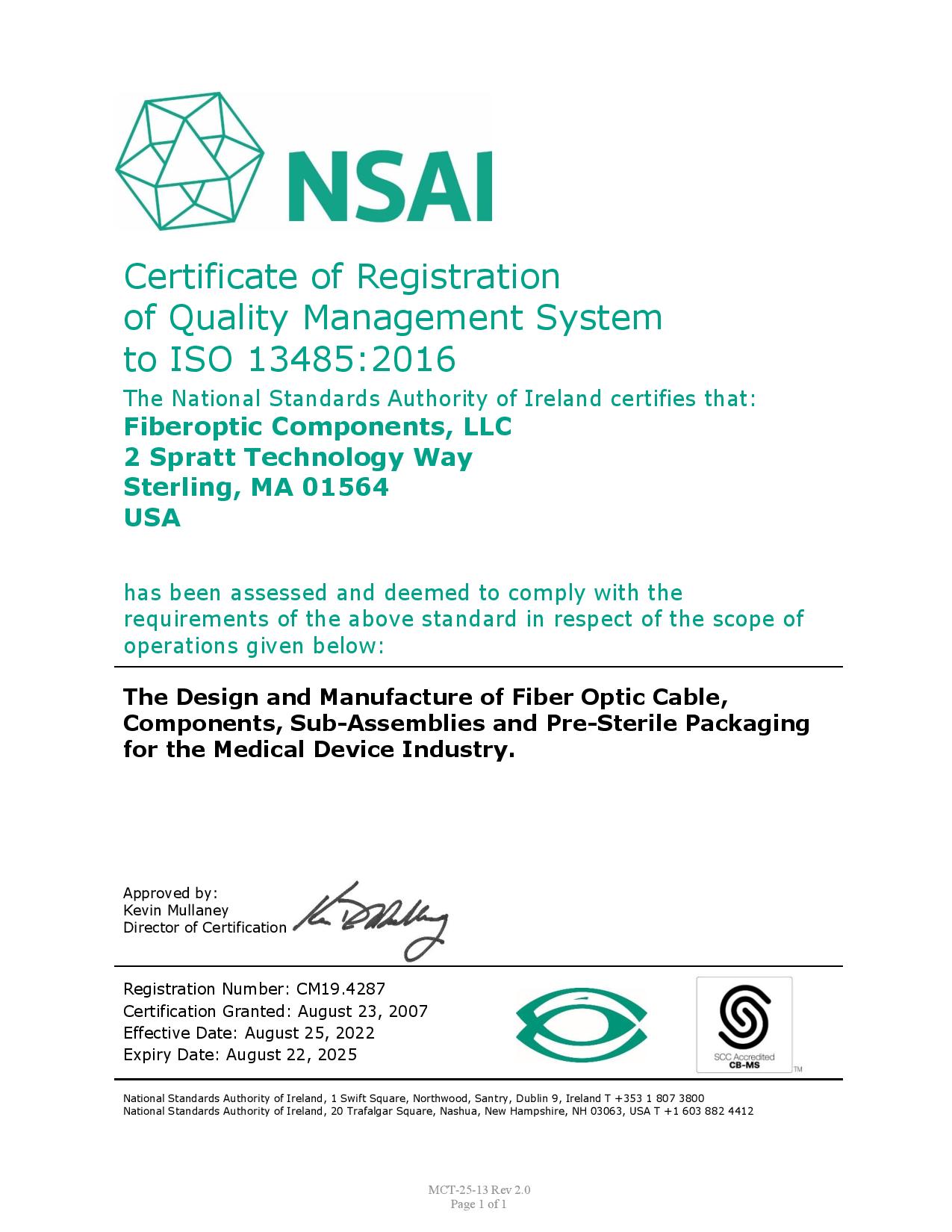 Europe certification of ISO 13485
Global certification of ISO 9001
Fiberoptic Components LLC is doing business as Innofiber.
Experience Fiber Optic Innovation
at the Speed of Light
Contact us today to discover how we can work together to develop a custom application solution that saves time and money during the product development cycle.